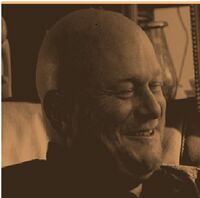 Philip Bradly-Lashawn is a member of the Lovian nobility and the Lovian royal family. He is the son of King Arthur III of Lovia and he loves the Harvian Isles having spent most of his childhood vacations there, toether with his father the king and is mothe, the king's mistress. He lives in Lovia but has a nice mansion in East-Leeburg which used to belong to Buck Leeburg himself. Bradly-Lashawn is a supporter of the Samoan Power-movement.
Bradly-Lashawn is the mayor of East-Leeburg and has been ever since 2008. He is a member of the 2010 Estates on behalf of the SP. He is a nationalist politician and his viewpoints are all very right wing and often pretty extreme. Bradly-Lashawn is pro-life, anti-abortion in all cases and is against the equal rights for homosexual people and women. He even called being gay "a horrible and untreatable discease".
Personal life
Edit
Philip married his current wife in 2009. They have seven children. Philip is a nobleman with the title of prince, baron and count although his motherland Lovia does not accept his noble titles, he still carries them in these parts of the realm.